This is Adam. A Hollywood-insider who knows a lot about the workings of the film industry.
And its secret love for piracy.
Editor's note: For your consideration. Where You Watch can't confirm the identity of the person being interviewed. We'll simply let you, the reader, judge if the interviewee is who he claims to be and know. Comment here.
---
My name is Adam.** I'm a professional film critic, an internationally published novelist & poet, and I have nearly two decades of experience as a senior international entertainment editor and correspondent for major international media outlets..
I also serve as a senior jury member on 72 international film festivals, including TIFF, Cannes, Venice, Tribeca, OutFest, the New York Film Fest, and Sundance to name just a few.,
I am a voting member of the Hollywood Foreign Press Association (HFPA – Golden Globes), the AMPAS (Oscars/Academy Awards), BAFTA, SAG (Screen Actors Guild), Spirit Awards, Critics' Choice, César Awards (French Oscars), ATAS (Primetime Emmy Awards) and the AFI Fest (American Film Institute).
**Nom de plume (pseudonym)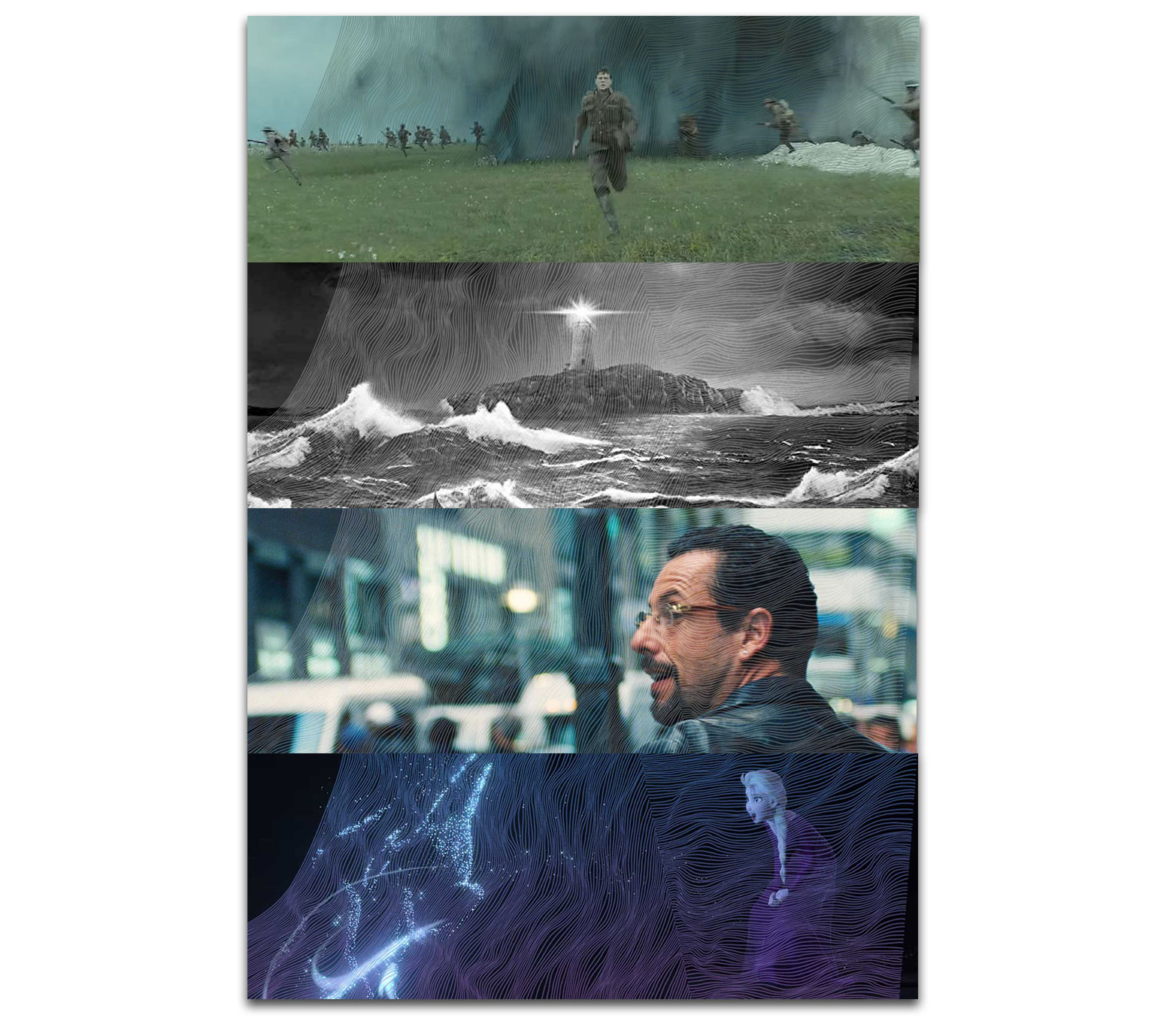 "A film doesn't lose money by being leaked"
Where You Watch: Leading up to this Q&A, you've mentioned that some films are intentionally leaked by film studios. What would these studios gain from having people accessing advance copies of their movies for free?
Well, this is a great question and I'd love to go more into it. There is a veritable smorgasbord of myths and fallacies running amok out there. Despite the loaded hubris, kindly know that I am not hubristic by saying that most "armchair" critics are unaware of the inner-workings of the film industry. It's a very complicated and unorthodox affair!
A film doesn't lose money by being leaked… This ambiguous and overtly equanimous system was designed to push films as far as they are able to go, including but notwithstanding the free exposure, the additional 3-4% increase at the box office and the added benefit of having the film shown to a more global audience.
An example:
Titles get intentional and unintentional leaks. Mostly intentional, because empirical science trumps everything else. Leaking a film is merely "marketing" it freely? There's no two ways about it. And I stand by what I wrote, and I stand by what I keep on saying – leaks are almost never an accident, except if it's retail. Netflix has nothing to do with this. They are merely the distributors. "Uncut Gems" had to be leaked after Adam Sandler almost tanked it with his comments. "Waves" had to be leaked, because A24 are experiencing a loss in revenue for the film. It's important to dig into the statistical results of the films versus their projected results. Only when one understands the "movie economy" would one be able to comprehend the absolute and unwavering magnitude of this industry's modus operandi.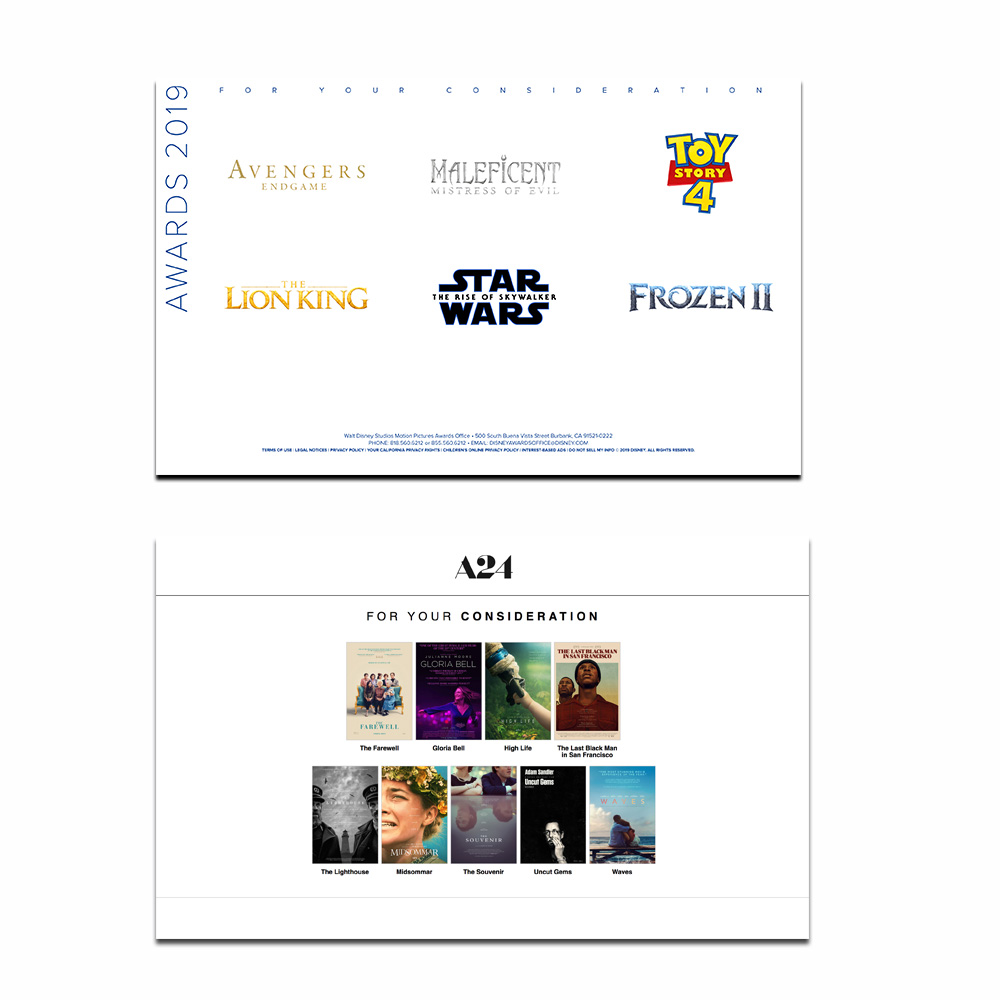 In our previous conversations you've mentioned:
"Uncut Gems" had to be leaked after Adam Sandler almost tanked it with his comments. "Waves" had to be leaked, because A24 are experiencing a loss in revenue for the film. It's important to dig into the statistical results of the films versus their projected results.
If that's the case, why aren't films being leaked all year, and not just during the Oscars? If it proves to be a promotional tool for the studios that is.
Another very curious and exciting question. Thank you.
To keep it as succinct as possible for readers, the film industry goes through phases throughout the year. There's the "Hype Season" – this is usually before the "Awards Season" where films are touted and sorted in order of their importance and value. Post-Oscars we get what's called the "Dumping Season", and although I wish I had a non-Jungian example for you, unfortunately the double entendre is there for both a figurative and literal reason: genre-films get "dumped" on the saturated market, i.e. superhero movies, horror films, honey-drippin' dramas and Netflix romantic comedies. Films are leaked all year, but no one pays attention to them as much they'd pay attention to a film such as "1917".
Plus, some genre-films, especially Marvel, are so tightly sealed that not even Coca Cola know the recipe to their magic.
Who is controlling the timing of the leaks, if there's such a thing? The studios, or does the piracy groups just happen to receive a copy?
This would depend on the specific release, timing of said release, and/or interest in the release. Usually the piracy groups "happen to receive a copy" from someone who "knows someone who knows someone who knows someone's dog". The control is both calculated and random. It's a bit of a Schrodinger's Movie situation!
You've previously alluded to the fact that Disney intentionally leaking Frozen 2. This seems like an odd strategic move, to say the least. Basically letting parents torrent this year's family movie for free, instead of heading to the cinemas with their kids?
Brilliant bloody question! I love the hard-hitting ones and I knew this would come up and I'm glad it did.
Think of it this way:
You're a parent of five kids under the age of 12. Getting them to cinema and back would take everything out of you, as much as you love them. But you'll do it, because they're your children! Right?
No. It's a complete myth that Disney still caters to kids! Disney might have a pre-teen market, but they've moved past the adolescent phase upon acquiring Fox Entertainment, et al, and has since evolved into an entertainment juggernaut. You wouldn't guess this, but I love "Frozen" as much as I love "A Rebel Without A Cause".
Why would a cynical film critic such as I sob like a narcoleptic mourner over an animated film?
The answer is hidden inside of us all.
We grow up, we become adults, we love, we lose, we grieve, we fight, we stop dreaming. We become comfortable with our lives.
We just exist.
But every now and then, at seemingly arbitrary moments in our lives, we find ourselves singing along to "Let It Go" while we root for Elsa and her band of misfits to make it out of their predicament intact. As a Social Scientist, it would be unwise and unethical of me to merely brush this off as immaturity… Disney has, and always will, show a side of us that never grew up, never became adults, never lost the love we learned to love, never grieved, never fought, and most importantly, that beautiful disaster inside our souls that still holds on to those dreams we had when we stared at the night sky and fell in love with the bodies of light cascading down our windowsills.
Hive-CM8, is the most notorious piracy group, leaking Oscar DVD screeners every year without being caught. Do you think they are likely fed screeners by a few people among the academy, or only using one source?
Absolutely. I do not have a single doubt in my mind that the piracy group in question works closely alongside my more insidious and nefarious colleagues. People get – excuse my French – f*cked over in this industry. Everyone has a grudge against someone or another. It would be naive to assume otherwise!
People in the Academy are aware of the serious punishment of sharing a screener means, right? We're talking years in prison.
Yes.
The reason why I have a nom-de-plume and a degree of anonymity is not to feed anyone false information, but I am contractually bound to keep my mouth shut. Unfortunately, as a writer, it is nigh-impossible for me to do so. I have always had a crush on Edward Snowden, I guess?
I digress.
Most of the Academy belong to several institutions and guilds and associations. I, for example, have been a member of the Affiliated Press for almost a decade-and-a-half. However one has to pick and choose one's battles and truths wisely. Does one swear full allegiance to the Academy? Or does the Hollywood Foreign Press receive an upper-hand? What about SAG-AFTRA? It's nearly impossible to navigate, but there are several hard facts and truths that I cannot hide from the public anymore. I need to blow that whistle!
"The importance of pre-Oscar, post-release, pre-retail leaks by studios and those associated with them"
This year, a piracy group calling themselves TOPKEK leaked several high-profile titles in one day. Do you think all of those leaks were intentional?
Absolutely.
TOPKEK is not new, but this pseudo-group is not known for releasing screeners. I know this for a fact. Hollywood isn't even swirling about this leak, because it's one of the lowest Oscars box offices in quite some time. A film/sociology research study done in 2014, which was replicated several times using Sanity Checks and truncated Socratic Methodology, brought to light the importance of pre-Oscar, post-release, pre-retail leaks by studios and those associated with them.
One would expect the simulations to show a decrease in sales, but the opposite is true. It's a "True Paradoxical Effect". Thousands upon thousands of simulations have indicated that the leaks create a "WOM" (WORD-OF-MOUTH) effect. The WOM effect has actually increased in intensity over the years. TOPKEK, or at least the TOPKEK you're referring to, is not the same as the TOPKEK of old. TOPKEK in itself, as you know, finds its etymology in the Turkish brand of cupcakes known as "TOPKEK".
One would immediately assume that TOPKEK – the piracy group – is a Turkish based group, or at least a piracy group founded on the TOPKEK meme on 4chan etc. "Kek" means cake in Turkish.
Whether they claim to be the same group or not, I am almost certain they're an amalgamation of several groups that came together with the industry to create this bastardized husk of its former self.
They named one of their sources a "QuerySCR", as supposed to a regular DVD. I know you have spoken about this before, but what does it stand for?
Allow me to put it to your readers as such:
There was a specific code inserted in "Queen & Slim".
"QuerySCR" is a form of basic Java code used to create a "Reversed Index" on a "driver". The Reversed Index is filled with what's called "Tokens". Then, once this is done, the query system works only with "single terms".
The "SCR" doesn't stand for "SCREENER"… One would use it as an actionable code.
Example:
System.out; scr.close ()
This is how I knew something was up. It is nigh-impossible to trace the source, but it's simple once you know what it means. If one were to apply the "Query" + "scr." with the information at hand (like the Academy), one would find that it was leaked to TOPKEK. or by someone who joined TOPKEK., or by a group of household, armchair pirates.
TOPEKA, the capital city of Kansas, means "a good place to dig for potatoes" from three different Native American words. The Gold Rush in California, where the Hollywood sign is, was referred to as "a good place to dig for potatoes". This was code for, "a good place to dig for gold". Hollywood + gold + Academy = it comes from inside.
And to further prove that this isn't some conspiracy, the Academy, as well as most film studios, tend to use the Query.scr.get (whatever it might be) to LITERALLY import a film/theatrical release into a coded drive. This ensures that the distributors at places such as TIFF do not base their decisions on the corporate makeup of a studio, but on the film itself.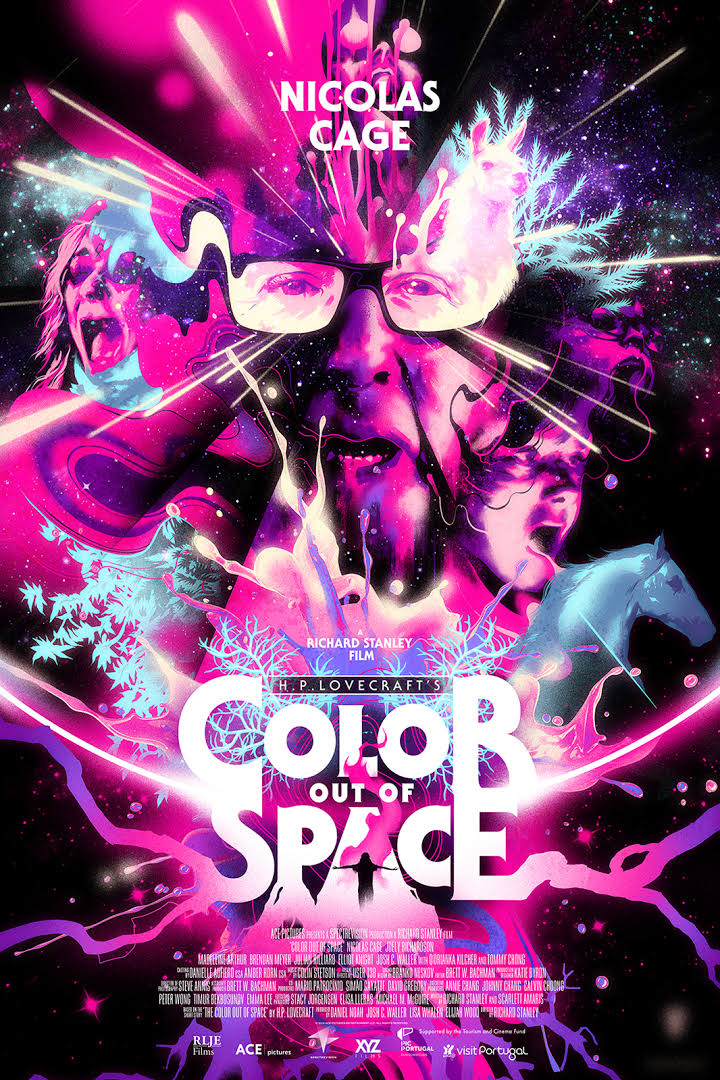 Among the TOPKEK leaks was a non-academy contender – The Nicolas Cage movie "Color Out of Space". As well as being lumped together with heavy, mainstream Oscar contenders, it also got leaked a month before its official retail release. Was this leak intentional as well? And what would be the strategy here?
Yes, yes, yes.
Allow me to give you a rundown?
I was a producer on the XYZ "Mandy-esque" production. I do not work for XYZ, but I know their methodology.
The genre-dumping post-Oscars? Well, It's the most difficult time of the year to make any impact. I cannot reveal how many are aware of this specific case, but I CAN tell you that it's not news. It's not new. And it's definitely not unheard of.
"industry insiders would immediately know that it's an encoded film that's not allowed to be leaked, and/or it was intentionally leaked."
How do movies get leaked, usually?
This is a difficult one, so I shall try to explain it in the most efficient manner possible:
The "QuerySCR" code was used as a suffix for a screener which TOPKEK released. Naturally, one would immediately assume it means SCREENER. However this is not always the case! I have a production company that's currently producing spec-devs (films for possible production solely for festivals etc), and we use this method. I noticed it immediately. It's a way to protect the parties involved.
Example: FILM A is produced by PRODUCTION COMPANY AA, BBB, CCC and YYY. All of these respective production houses have a vested financial or repetitional interest in the film's success. There's usually silent investors who require anonymity as they might be working for the competition. FILM A is filmed, edited and ready for SUNDANCE. PRODUCTION COMPANY BBB has 60% financial interest in FILM A, so PRODUCTION COMPANY BBB will wheel and deal at SUNDANCE. Once at SUNDANCE, FILM A is lauded as a masterpiece, but it's a messy film with serious social narrative implications.
DISTRIBUTOR A, BB, CCC and D refuse to purchase the film. Why? Because it just won't make a big enough profit as it's too flippant about something political or socially NON-PC. SUNDANCE acts as the test audience.
SILENT INVESTOR A works for DISTRIBUTOR A, but he/she cannot reveal this fact, because it's against the compete clause.
SILENT INVESTOR A, having invested their own money into the film, pitches it to DISTRIBUTOR A as an INSIDER. 
DISTRIBUTOR A buckles, snatches  up the film and there we go. However, DISTRIBUTOR A requires exclusivity, including the metadata and encoding of the particular film. To avoid SILENT INVESTOR A from getting fired, the film is encoded in such a way that none of the above parties are aware of where it came from EXACTLY. DISTRIBUTOR A doesn't actually care, as long as the paper trail doesn't exist, ergo certain codes are inserted during encoding such as query.get.scr.off. It masks the original encoding and gives DISTRIBUTOR A something that's not encumbered by insider deals or hasty retreats.
The screeners that have been leaked do not have this suffix at the end. It's usually "DVDScr". Using the "SCR" as a suffix – "DVDSCR" – would cause mayhem, because industry insiders would immediately know that it's an encoded film that's not allowed to be leaked, and/or it was intentionally leaked.
In short: reputation, money, profit, ROI, and the most beautiful one of all, plain ol' Guerilla Marketing.
The industry and that seminal quote spoken by Rhett Butler go together like peanut butter and jelly,
"Frankly my dear, I don't give a damn."
And maybe the most crucial question of them all – How can we trust you're actually what you say you are?
This one made me laugh so hard that I cried.
Twice.
Doubt is obviously an issue, but does anyone doubt the veracity of groups such as Anonymous?
In all seriousness, I'll let you in on a little secret…
I've worked for, and with, the biggest names in the entertainment industry as both a senior editor for an extremely visible entertainment media outlet, and as a film/entertainment industry insider. I am an honorary member of the "International Film, Television and Theater Ethics Committee", amongst others.
Would you risk your entire career by being a prevalent whistleblower? No one would. Except for Edward Snowden, but that's a different story. If I were after fame and fortune and/or if I had been spewing falsehoods, I'd have used my real identity. I am not doing this for fame or fortune. I am the source, because I believe in my First Amendment. What I've told the readers, and you, could be constituted as nothing more than pure, unfiltered information to educate the masses. Hopefully, and I mean it when I say this, it's important for me to allow others to know what's going on. Call me by my name? Call me a journalist with a hunger for always exposing the truth? Either or, I am doing this completely out of my own free will. I wish to also state that WYW has never and will never compensate me financially and/or otherwise for the information I am divulging. Doing so would, in essence, break my ethical boundaries and sever the inherent aorta which leads to my jugular of truth.
I don't claim. I know. "Allegedly" isn't part of my vernacular.
---
Editor's note: As always, Where You Watch doesn't support piracy. Federal law provides severe civil and criminal penalties for unauthorized copies of copyrighted movies.