My name is Adam.** I'm a professional film critic, an internationally published novelist & poet, and I have nearly two decades of experience as a senior international entertainment editor and correspondent for major international media outlets..
I also serve as a senior jury member on 72 international film festivals, including TIFF, Cannes, Venice, Tribeca, OutFest, the New York Film Fest, and Sundance to name just a few.,
I am a voting member of the Hollywood Foreign Press Association (HFPA – Golden Globes), the AMPAS (Oscars/Academy Awards), BAFTA, SAG (Screen Actors Guild), Spirit Awards, Critics' Choice, César Awards (French Oscars), ATAS (Primetime Emmy Awards) and the AFI Fest (American Film Institute).
**Nom de plume (pseudonym)
Movie lovers and cinephiles have a long-standing history with the infamous "screener leak". Since the dawn of the dark, the film industry has engaged in war with everyone and anyone who had ever dared to cross over to the other side. And in this case, the proverbial other side isn't a magic La La Land with shirtless Ryan Goslings (Geeselings?) running around screaming "Faye-Faye Dunaway and- Oh, moonlight. Sparkly!"
The other side
Pardon my unintentional medium/psychic paragraph title. Haley Joel Osment is in the sixth aisle, I sense?
I digress.
What is The Other Side and why do industry-insiders refer to it as such? Allow me to introduce you to my friend, Oscar. He is a tall, Grecian deity-type fellow with golden skin and a beguiling beauty so enthralling that people have actually killed each other to get him.
Poor Oscar was cursed by an Academy of angry men back in the 1920's. Unfortunately for us, the terrible curse made him more elusive than the Hope Diamond's missing piece.
I am, of course, referring to the Academy Award aka Oscar. Each year, for the past 92 years, the Academy Awards graces our screens in February. Billions watch as the hottest stars in the galaxy weep and laugh and scream and rage against the dying of the Oscars night. Although the ceremony is 12 years younger than Kirk Douglas, it's still regarded as one of the most exalted awards in existence.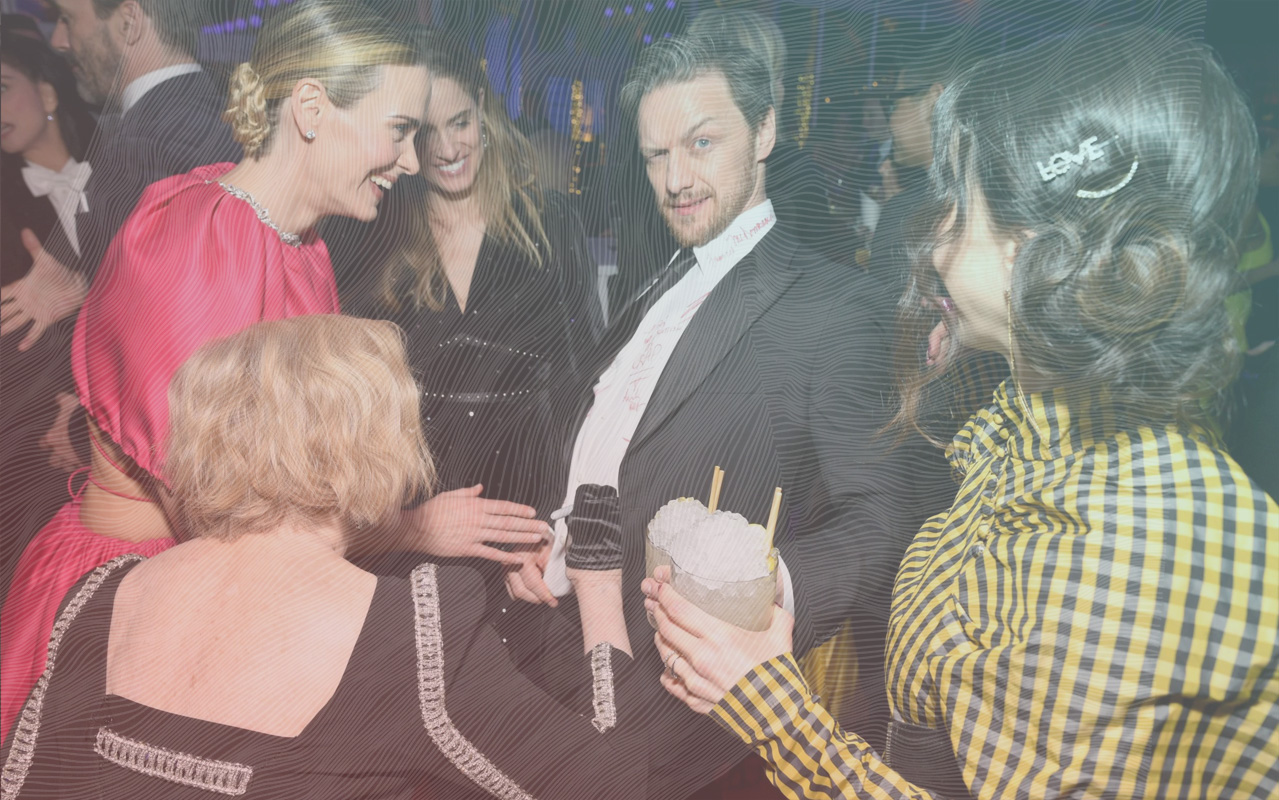 Unbeknownst to 99.9% of the world's population, the AMPAS (Academy of Motion Pictures Arts & Sciences) didn't age as well as Jane Fonda did. It allowed itself one too many bottles of Tequila and spent too much time in the breath-burn sunshine.
And The Other Side amassed an army of such magnitude that the early internet couldn't handle it – 20 dial-up modems broke, because someone, or something (I'm betting on those culty-folks from Midsommar) leaked what has become known as a screener.
The bullet left the chamber… And the rest, as they say, is not quite history.
Do you want to burn a snowman?
A Screener is an advance copy of a film sent to film critics, awards shows and film festivals, producers, distributors and expert industry insider, usually several weeks or months before the film gets released to the public.
VHS copies, which were referred to as "bootlegged movies" dominated the 1980's and early-1990's, The advent of the DVD player created a more convenient, albeit more ineffective method of the Screener Process. Blu-Ray eventually killed the DVD star, until Netflix came along and killed an entire universe of stars.
Nevertheless, without screeners there would be no film industry to speak of. The aforementioned Other Side. most of whom are activists in the censorship arena, have taken the film industry to task about the enraging elitism that permeates the very essence of Hollywood and the global film industry. Until recently, the Academy was perceived as a pseudo-Illuminati group. Secret liaisons in back alleys of studio lots and clandestine meetings in ice-glass-silver boardrooms gave us some of the greatest films in history. Moments frozen in time. Decisions made and deals struck. Heavy handshakes. Languid cigar smoke. And a solitary, yet persistent notification pop-up on a laptop screen:
Disneyded to be done
I might be mistaken for a seat-filler – people who are hired to "fill your seat" if your toilet tinkling takes longer than the ten-billionth adbreak-mark during the Oscars or Golden Globes. I might also be mistaken for Rebel Wilson, but I assure you that neither of the above- Well, perhaps the latter is true, despite the fact that I am a male – I think?
"you're going to love the leaky pipes"
Whatever the case might be, I am inside the circle that's inside the inner-circle's little circle that's inside another circle inside the Babushka Dolls of Hollywood..
Come to think of it, I am like Florence Pugh when she transmogrified into the flower-lady-crazy-crazy-lady-flower Midsommarian. 'Memba her? Cooky and culty!
For those of you who enjoy cinema, but don't always keep up with all of the immediate trends, please don't skip this part – you're going to love the leaky pipes! For those of you who are cinephiles, and/or part of the industry, well… This might be the true marriage story (ha) about the amalgamation between film-amours and movie-irregulars. We're all in this life together, and nobody is getting out alive, so let's live like it's World War 3!
Oh. About that…
Instead of writing a laborious piece about the virus inside the movie machine, I chose Occam's Razor instead – the simplest way is usually the correct way.
West Side story
Fact 1
Fact 2
It truly is crazier than Shelley Duvall post-The Shining.
Fact 3
Everyone thinks they know what's going on in the "Academy" and how the system works.
Fact 4
Not even the Academy members know what's going on in La La Land. And Wikipedia lies! It always lies! It's a fact.
What happens when no one is looking? Do we, as Academy voting members turn into humans again? Or are we stuck inside an infinite loop of infinite Toy Story plots?
"Regarding the leaked screener of Frozen 2 adds to the DVD vs STREAMER myth. Infamy is more important than reliability."
Firstly, one has to be aware of the different proxies and factions within the film industry. Secondly, though it reads like a CNN editorial, the hundreds of guilds, associations, and critic circles are constantly butting heads over which faction gets what, and how that process would actually look like if it were applied to the real world. Thirdly, there is no proverbial red string that ties the wrist-to-wrist factions together, because the HFPA, SAG, Critic's Choice, Oscars, et al, lack most of the ubiquitous and consentient requirements to meet the monolithic burden of peerage-recognition.
And the reasons why… Well, they're primal, basal, and drive the fear of Marlon Brando into the human soul.
Money.

Investments.

ROI.

Advertising.

TV broadcast rights.

Influence.

Ego.
Seven reasons why there are award shows to begin with. Instead of working together and creating ubiquity and unanimity, the respective associations and guilds go into battle each season for the Holy Grail of ROI – an increased audience rating in the 18-40 demographic.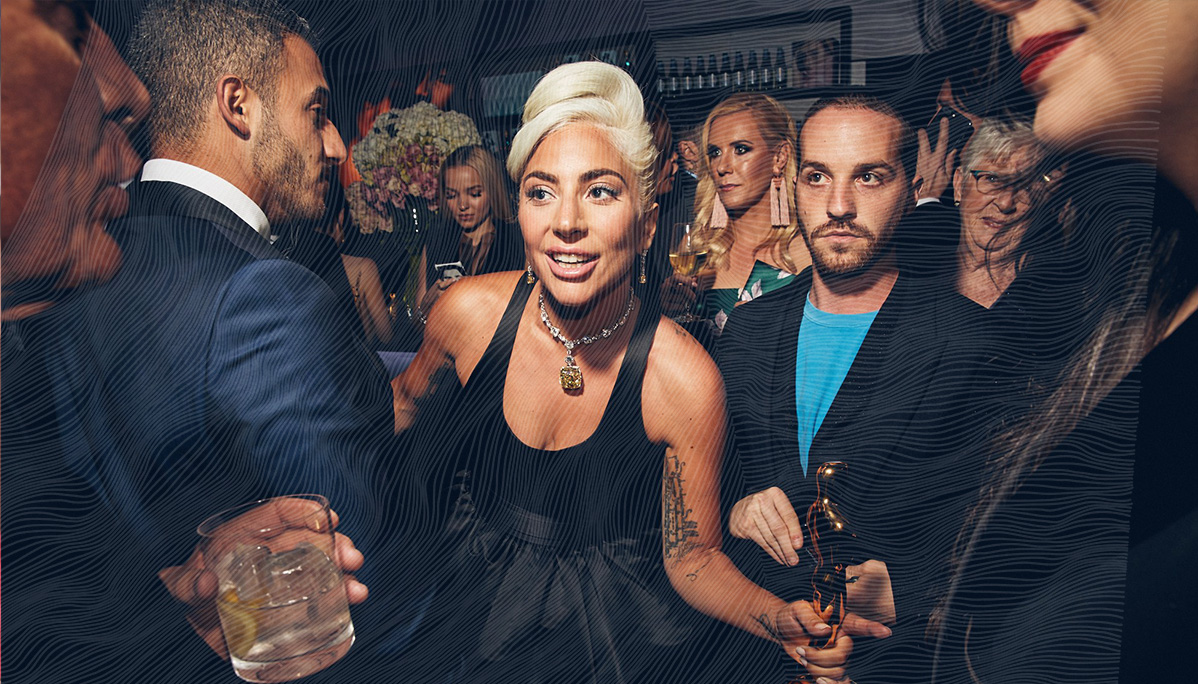 That's how crazy it is. Money talks.
Regarding the leaked screener of Frozen 2 adds to the DVD vs STREAMER myth. Infamy is more important than reliability.
The Academy is massive – 9000 members. The branches have changed over the years, including the manner in which studios approach each branch. And I am absolutely disgusted by even mentioning this, but there is a hierarchy which determines the influence and importance of each branch. The branches are then deconstructed and divided into several permutations based on membership status, influence in the film industry, diversity, and one's respective vocations.
It was intentional. The leak came from Disney. It's often referred to as "The Final Push"
The magic formula exists, but it's become somewhat of a folklore legend amongst the 9000 members. One is only allowed to be privy to one's own status and level in the Academy, i.e. it's "The Blind Mice" show! Voting is anonymous, communication is prohibited during the nomination rounds, and one member doesn't know what another member's purpose or strategy actually is.
In addition to all of the above, the rules and contracts and NDA's are tailor-made per branch, per member and per level. The fun part is that one would never know which rules and restraints apply to which member… John Doe's reality is not my reality. Even *********, who is one of my best friends, isn't aware of my reality inside the Academy, nor am I aware of this Oscar-winning actor's reality. We just know we are members of the AMPAS and that's how far it goes. If this individual iland I discuss anything related to the nomination process, the Academy, the shortlists, the screeners, where we'll meet pre-Oscar night, where we'll be at the Vanity Fair party, what we'll eat from Wolfgang's menu etc., both of us could be excommunicated for transgressing the "Conspiratorial Ex Parte" rule.
No. Your eyes didn't deceive you. And this is definitely not the Outer Limits!
As for the leaked lists of which films were sent as DVDs via mail and which were streamed through the official screener dadhboard. I must admit that it's definitely not the same for everyone.
It's not as easy as mailers vs streamer-screeners, unfortunately. The 9000 members come from all walks of life and from all across the globe, therefore many are unable to receive USPS mail and have to rely on membership dashboards and/or email correspondence via the official website.
Disney is sneaky-sneaky and ingenious at the same time. Ask yourself this – why would Frozen 2 leak roughly 12 to 16 hours before the official primary nomination round commenced? Why is was the screener about as protected as Trump's Twitter? And how did Disney lose leverage over their most prized possession?
We were in conclave and getting ready for the preliminary voting when a notification alerted us to the "poor Disney leak".
It was intentional. The leak came from Disney. It's often referred to as "The Final Push" and as I mentioned before, an Academy Award is much more important than a nomination + a snub.
Frozen 2 made $1b USD in 13 days. It broke seven records mere seconds post-release…
Smoke is billowing from that fancy gun. And the barrel is definitely not as frozen as Disney would make you believe.
That's all folks! Now I'm going to build a snowman and escape Hollywood like Gary Busey when he's "sleepwalking".
We'd love to hear your thoughts and feedback in the comment section below. In an effort to combat the myths surrounding the film industry "Where You Watch" allowed me to to tell the truth, the whole truth, and nothing but the truth, so help me Marlon Brando.