Millennium Mambo (2001) was the first Hou Hsiao-Hsien film I ever saw. I was 20 and I saw it in Cannes when I was just starting to write about film.
This was before I worked on Cahiers du Cinéma. I couldn't really write properly and I was trying to learn. I was very shy. When I saw this film it had a huge impact on me as it felt like it was talking directly to my generation. In a way, it's even more moving when it's not a story about people from your culture or country. There was something in the spirit of Millennium Mambo which I felt very connected to and which I couldn't see in other films.
It's a melancholic film, but the melancholia in this film wasn't just any melancholy, it was the same as one that I felt very personally close to and understood. I think it had to do with the actress, Qi Shu. There was something daring about selecting her for the role. She was special. For me, the choices of actors and actresses has always been very important and there's something about her beauty and her presence that is central to why the film is so beautiful.
When I saw the film, I was just starting to think about making films myself. I wrote my first feature when I was 22. I didn't see this film and think, 'ahh, this is what I want to do!' I had had the same feeling about Bresson when I was 16, and then later with Jacques Doillon. With Bresson, before I could even analyse why I loved his films and the ways he was making them, I just connected to the girls he was filming and to the way he was looking at people. That tenderness.
Later I contributed to a book on Hou Hsiao-Hsien and I wrote a long piece on Café Lumiére. At that point, I felt I was able to say why he was such a great filmmaker. I remember it was difficult, but for me it was always difficult to write on film. It was also difficult because this film was so important to me. Mostly I wrote about filmmakers I liked. It was extremely vital to be able to find the right words because I was just starting to find my own language and inspiration. I really wanted to discover what it was about these films that moved me so much.
It's very difficult to write about Hou Hsiao-Hsien because his films are very impressionistic. It's not a way of making films you can define in very simple terms and with a strict formal identification. He's a free filmmaker. The beauty, the grace and the charm of his films is something more subtle. In fact, it's nearly invisible. The reason I also love Café Lumiére so much has to do with its abstract nature and the way he uses the actors, the light, the city. He feels like a very instinctive filmmaker. It has to do with his sensibility and how you connect images together, but it's never theoretical. For me, he's like a painter trying to capture the light Or, in Millennium Mambo, it's like a painter creating a portrait of a young girl. But this portrait is not preconceived — it's progressive. The more the movie goes on, the more you can see the girl.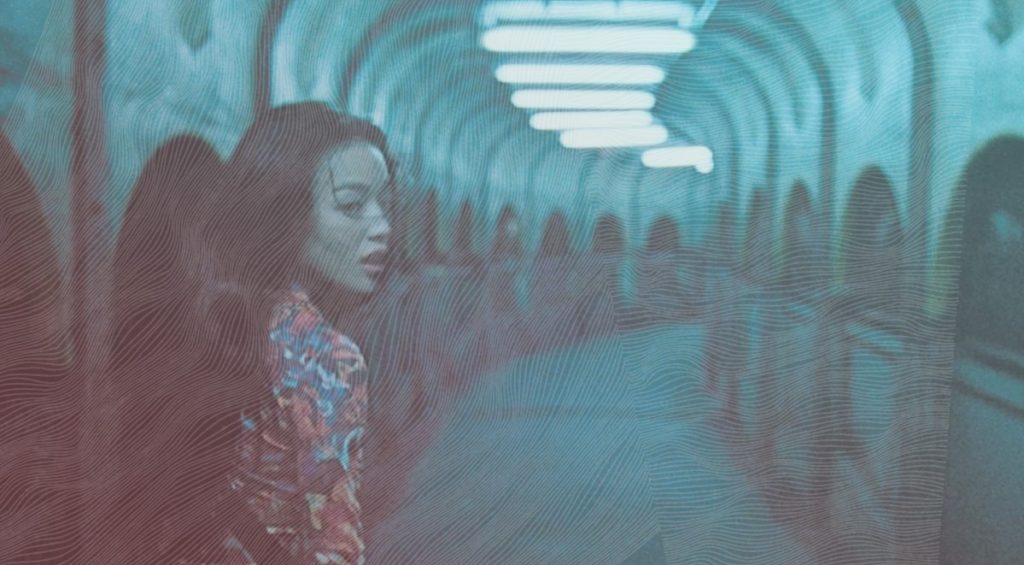 I think I have a very impressionistic approach to the world and I also think my films are not theoretical. I'm an inheritor of impressionism. It's the one movement in art that I feel truly connected to. There are tonnes of filmmakers I love who don't have any connection to impressionism, but the ones that move me the most deeply do, because it channels exactly how I feel about life. For me, art is about transmitting a feeling of infinity. The infinity of life and the infinity of beauty. This is why I love Hou Hsiao-Hsien's films so much.
I don't know if it's a scene, but one thing I remember that's kind of haunting is that Qi Shu goes to the suburbs with her friend and it's snowing. She presses her face into the snow and they both look at the impressions and laugh. It seems a bit cheesy, but there's an innocence to it that I felt very close to. Even now, when I think about the film, the first image that comes to me is those faces in the snow. For some reason, that specific moment encapsulates exactly why I want to make films. It's what cinema is about. It's a strong, simple and very deep way of transferring feelings into images and creating art in the process. Her face in the snow, for me, that's films.
Written by David J. for Where You Watch.