Popcorn Time takes its inspiration from Netflix, boasting a clean outlook with thumbnails and categories – And streams pirated copies of movies and shows to your computer or smartphone
Editors note: There are many fake versions of Popcorn Time. This article primarily use Reddit as it source to recommend and link to the official, well regarded, version of the app.
When you think of movie streaming, services like Hulu, Disney+, and Netflix usually come to mind. However, there is another streaming platform that is particularly popular for streaming pirated movies: Popcorn Time. This streaming platform allows you to watch torrented and pirated movies without paying anything. All you need to do is install it on your PC/smartphone/tablet, search for a film, and click play. However, there are piracy and safety concerns when it comes to using Popcorn Time. This is how it works.
What Exactly is Popcorn Time?
Popcorn Time is an open-source, multi-platform BitTorrent software application with a stylish and attractive media player. It was initially released in March 2014 by a team of developers in Argentina. They wanted to create a software that allows users to stream video content from torrent. Popcorn Time takes its inspiration from Netflix, boasting a clean outlook with thumbnails and categories. It uses sequential downloading and uploading to play movies, hence allowing you to stream pirated movies instantly.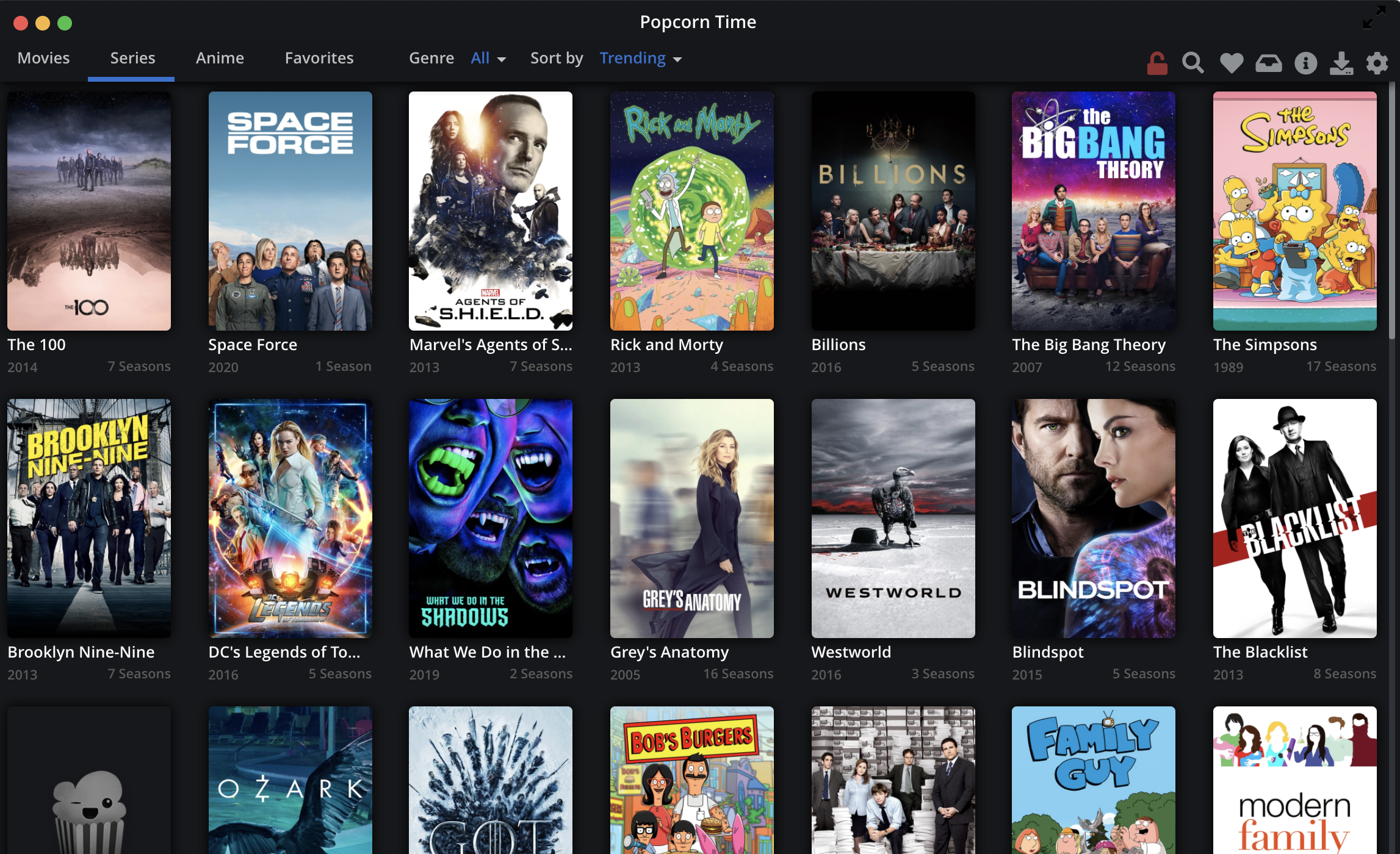 How it Works
Popcorn Time is a torrent based streaming tool and the way it works is simple enough. Let's say you want to watch Tenet (it's not out as of this writing). You use the interface provided by the platform to find and click that title, and the tool then navigates through existing BitTorrent titles automatically to find the best possible stream available. It could come from isoHunt, The Pirate Bay, 1337x, or any other source known for its vast libraries of pirated films. Then, Tenet is streamed directly to your computer from that pre-existing BitTorrent source. So, while you watch the film, Popcorn Times acts as a torrent client and continues to leech and seed it from other people. That means you'll be forced to share the content you watch.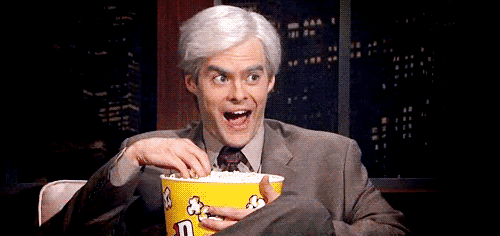 How to Install Popcorn Time?
In order to use Popcorn Time to stream pirated movies, you will need to download and install the software on your computer or smartphone. The app is available for variety of operating systems, including Android, Linux, Windows, Mac, etc.
Download Popcorn Time from popcorntime.app which hosts Mac, Windows, Android, and an unstable iPhone, versions.
There are no specific installation requirements as it is installed just like any other app.
However, keep in mind that its usage has been banned in many regions. So, you cannot download it from Apple's Apple Store or Google Play Store. You will need to download it from this third-party website. However, depending on your location, you may need to use a VPN software to keep your own information private and anonymous.
Which version is legit, and real?
There are many clones out there, some of which will install other apps, using your computer as a bitcoin miner.
The legit, and most supported version, is popcorntime.app (formerly known as popcorntime.sh)
Where does popcorn time store movies?
On your computer or device. Using torrents the app stream the files, while they are being downloaded. So it's just like when you download a torrent, except it starts the video during the download.
Popcorn Time APK for Android
The most popular usage of Popcorn Time is its Android version. The most popular and liked version comes from popcorntime.app which is also the officially supported version on Reddit.
Is Popcorn Time available on iOS?
Yes. But the iPhone version of Popcorn Time is unstable and requires a jailbroken iPhone. Since jailbreaking your iPhone in 2020 is difficult and time consuming, it isn't an option for most. If you still want to try, we recommend the programmer Antique's version. You can follow his updates and links on Twitter.
Is it Illegal to Use Popcorn Time?
In most cases, yes.
Since it is common knowledge that TV shows and movies that appear on Popcorn Time are pirated, you may be wondering about the legality of it. Keep in mind that downloading any copyrighted file is illegal. However, torrents themselves are a valid means to share and download files. So, it is typically not illegal to use Popcorn Time. It's copyright infringement that is illegal in most countries. For example, copyright infringement is illegal in Germany while in India, there are no restrictions of using Popcorn Time to steam movies as long as you don't redistribute them. Of course, laws change. That's why it is recommended that you do your research to understand the risks.
How does the developers make money?
By promoting VPN services which will keep your usage anonymous.
Are there any alternatives?
There are a lot of alternatives, most of which are unstable or shady. However, here are a few alternatives recommended on Reddit. Note that they all come with their own positive and negatives aspects when compared to Popcorn Time.
Stremio – Open source project which lets you add your own sources, such as 1337 or Pirate Bay. It also uses official streams from YouTube, HBO and more. Has been reported as unstable but still the best Popcorn alternative.
Media Box HD – A MacOS app with 4K streams. Is known to be unstable for some.
Leonfix – A Popcorn Time Windows app which doesn't use torrents. Currently in beta.
ShowBox – Android alternative which doesn't use torrents. Unstable and currently in beta.
Radarr – Which automatically downloads shows and films.
Summary
Despite the concerns about whether or not using Popcorn Time is illegal, there is no denying that the tool is very impressive. The ability to download and stream torrent content in a seamless and hassle-free way is quite brilliant. Not to mention the platform has a much larger library of content with no restrictions whatsoever. So, it's not surprising why many consider it a better alternative to regular torrents or a Disney+ subscription.