Is Tenet online?
Yes.
Update #4: The film is getting its first screening in Australia. Follow the dedicated Tenet page for more.
Update #3: The film is now delayed indefinitely.
Update #2: Warner has set a new date, July 31st.
Update: Warner has released a second trailer for Tenet, and once again stating that it is heading for a theatrical release. It's been reported that the movie "needs a domestic release of 3,500 theaters—including major cities New York, Los Angeles and San Francisco" as its budget requires it to make "$450 million to turn a profit".
Original story:  Theaters around the world were forced to close because of the novel coronavirus pandemic. No news there.
As a result, movie studios had to postpone the release of their upcoming movies or move those releases to streaming services. That's not new either.
All movies halted production, including the Avatar sequels and The Batman. All of this seem reasonable.
So with most big blockbuster movies having been postponed, including Black Widow, No Time to Die, and Top Gun: Maverick, the latest action thriller from Christopher Nolan, Tenet, has managed to keep its original theatrical release date: July 17. How's that possible?
Tenet will get released this summer?

— Where you Watch (@WhereyouWatch) May 7, 2020
Warner Has Reaffirmed the Film's Release Date
Just like other studios, Warner Bros. has also made some significant changes to its release schedule because of the global coronavirus crisis. However the time-bending thriller from Nolan has managed to hold on to its original release date. Warner Bros has reaffirmed, on several occasions, that the film will be released on its initially planned date. 
"Our tentpole titles, including Tenet and Wonder Woman 1984, are exactly the type of films that will have people eager to return to theaters" – Studio chief Ann Sarnoff of WarnerMedia
According to Warner Bros, Tenet is still set to release on July 17, so long as cinemas reopen for business. Ann Sarnoff, the CEO of Warner Bros., has recently said that Tenet is a "tentpole title" that will hit the theaters as long as it is safe for moviegoers to return to them. And desperate times calls for desperate measures – The Chinese film industry had lost US$2 billion by March 2020.
Why Not Postponing the Movie is a Risky Move
Cinemas are anticipating a slow reopening starting around June. Theoretically, this marks July 17 as an excellent spot for any movie. However, the decision to not postpone Tenet is a risky move.
Even if cinemas open soon, it will be take a long time for general audiences to feel safe enough to return to them just for the sake of watching a film. Not to mention Tenet will be the sole major title playing in most theaters – which will be operating at far short of full capacity – for several weeks.
Releasing the movie in cinema, including all the promos it needs, is going to be expensive. And since it gets online as a CAM, or even a decent HD rip, it's going to be difficult to re-release it in theaters at a later point.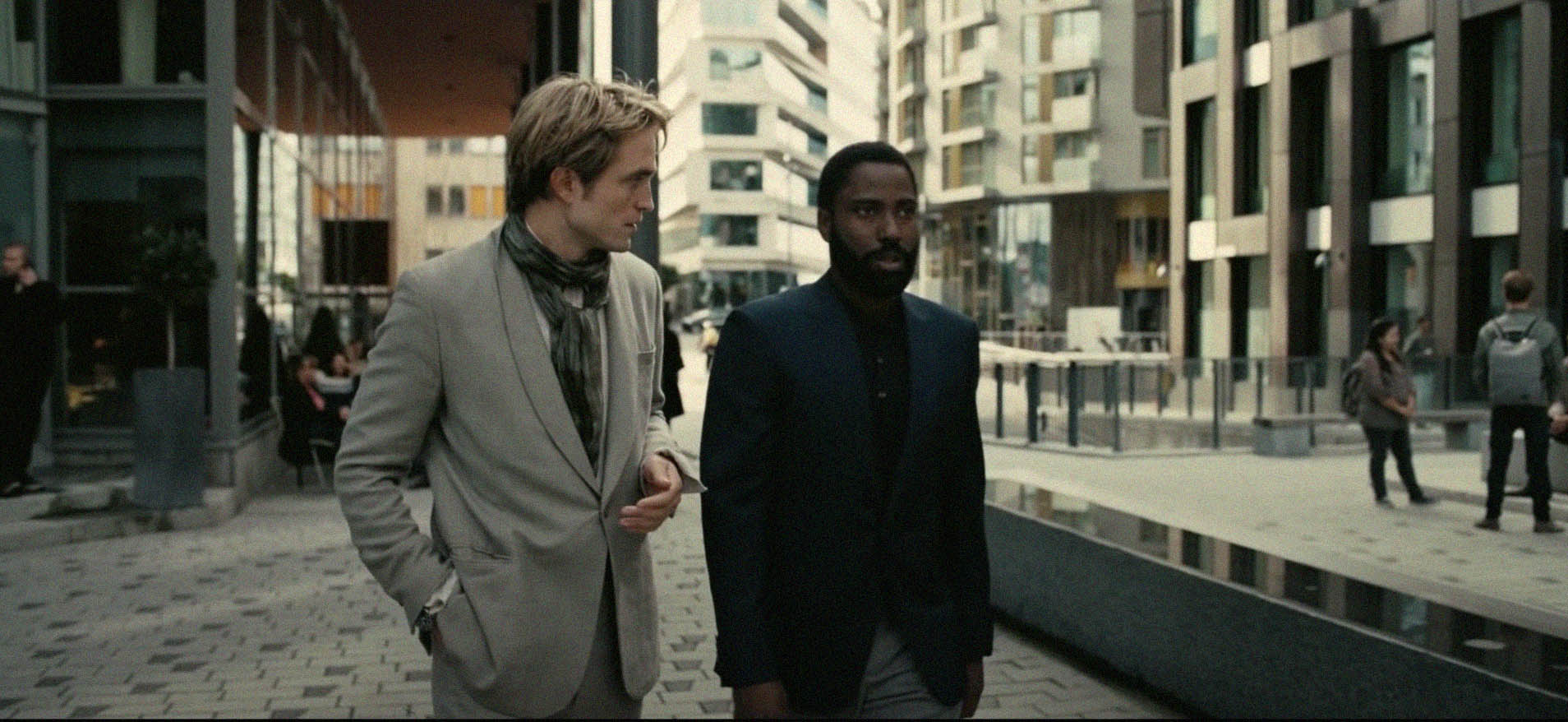 Nolan Himself May Be Behind the Set Release Date
Nolan has long been a champion of the theatrical experience. Richard Gelfond, the CEO of iMAX, has said that Chris is really determined to be coming out with a movie that opens in cinemas. So much so, that Chris is said to be the driving force behind cinemas re-opening as early as possible. 
And as we all know, 2021 is getting packed with big 2020 blockbusters having to be rescheduled.

Tenet 2020 1080p WEB-DL H264 AC3-EVO?
While it seems highly unlikely that a movie of this size would get a digital only release, we shouldn't forget that The Trolls movie made almost $100 million on VOD. And even if Nolan wouldn't prefer it, closing the window between cinema and VOD is due soon.
At the moment, there is only one other major title that is set to release in July: Mulan – the long-delayed live-action remake of Disney's iconic animated film. Hopefully, at the time of their release, going to theaters won't be a scary risk.