The playwright and star of TV's The Waking Dead is set to go nuclear in Marvel's Black Panther.
It's been 25 years in the making, but Black Panther looks worth the wait. Directed by Fruitvale Station and Creed wunderkind Ryan Coogler and featuring an all-star cast, the latest instalment in the MCU is set to dominate the box office and set things up nicely for May's Avengers: Infinity War. Where You Watch spoke to Danai Gurira, who plays Wakandan warrior Okoye, about being inducted into superhero history.
Black Panther feels like something completely new from Marvel. Was that how you felt while making it? Gurira: Absolutely. There's a beauty and epic quality that Marvel brings to all its products, and it was combined with telling this beautiful story coming from the African perspective. I'm from Zimbabwe, where storytelling is very important, so right down to the culture in the film, we worked hard to get it right. From the language and the accent to the cultural nuances and traits, and the perspective of the characters and the history of the story, it felt very unprecedented and at the same time very universal, which is what great storytelling is.
Of course it was a lot of hard work, and we gave our entirety to it, but simultaneously there was a great reward coming, in how we felt such a connection to what we were doing.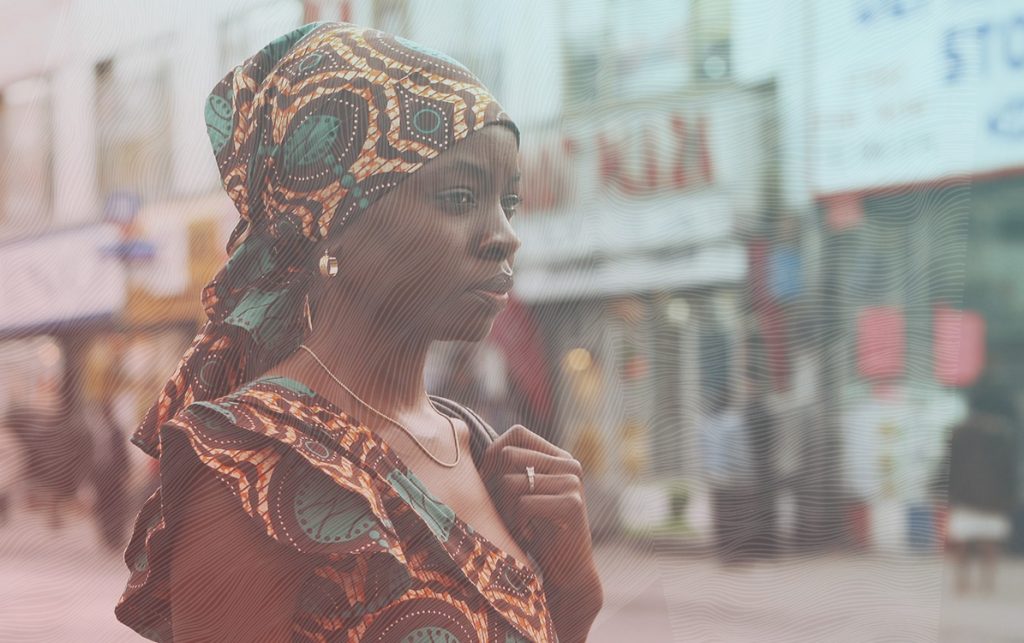 Did Ryan Coogler ask you to read the original 'Black Panther' comics as part of your research, or was it more of a new imagining? It was definitely a culmination. There are new imaginings in it and there are things that fall back into the comic books at the same time, and it's all connected to core components of the storyline.
Marvel films are occasionally criticised for their lack of character development. Being a playwright yourself, did you approach this role differently? I do approach everything first and foremost as a storyteller. For me it has to be about keeping the integrity of a story, being the right vessel for that story, and bringing it to its fullest fruition as best I can. The beauty of what we were doing with this movie was that it was a very powerful story to tell, and one that I was excited to be a part of telling. It's the same in terms of research and preparation, and bringing all you can – that, to me, is all a part of storytelling. There's a different gear you're in mentally when you're writing versus acting, but there's elements of storytelling which are the same.
Who inspires you as an actor and performer? In my Atlanta condo, the only thing I have on my wall is this massive, beautiful framed photo of Cicely Tyson. I watched her quite recently on Broadway and she pulled out this extraordinary performance, in her 90s. There's something amazing about her longevity as well as the grace and performative power that she's brought to the world for decades that definitely nourishes and inspires me. I'm inspired by Nelson Mandela, by Maya Angelou, by the woman who fought for the Liberian peace movement. It's just about really seeing the spirit of somebody pouring all they have into the world with truth and integrity, and really trying to do their thing. The idea of stories that really need to be told is something that really drives me, like the story of the Liberian women which inspired me to wright my play Eclipsed. There are so many sources from which I get inspiration, and they don't always have to come from my field, but Cicely Tyson is definitely always going to be someone I look up to as a legend.
What do you love about movies? I think they can give order and track what people felt in different places, but at the same time they can help people heal and open up their hearts to things. They can bring people to a different place, and there's something so powerful about telling these stories. Y'know, movies are stories told in an epic fashion – it's the most epic way to tell a story, and so it makes movies a very powerful medium. Storytelling is such a crucial part of how we communicate, human to human, society to society. It breaks down walls, it breaks down barriers, opens hearts, desolates individuals and creates collectivism. I was just in Brazil and I saw the amount of Walking Dead and Marvel fans out there, and how these stories just cut through all types of things. That's their power. And they're a very important part of how we connect across the world.
Follow Black Panther being rolled out in cinemas and online starting February 16. Interview conducted by LWL for Where You Watch.